First topic message reminder :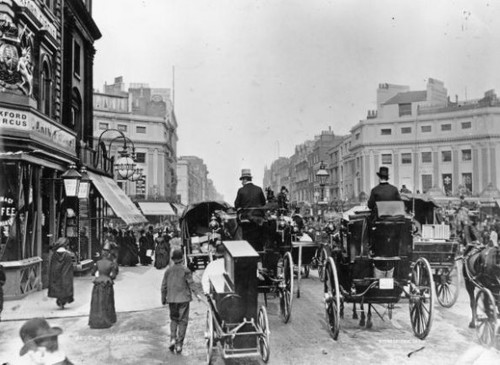 It is November 4th, 1876 when everything changes. The air seems somewhat chilled today, as if there is going to be a storm coming. Things are strange, and no one knows why, they just go about their daily lives with the hairs on the back of their necks standing up, eyes darting around from time to time as shadows seemed to move in the corners of their minds. However, it is not simply a normal day in London, England. Even if it was raining heavily enough for the men's bowler hats to catch water within their curve, and the women's skirts could never be dry even if they had walked under the largest umbrella in the world.
Today was the start of a new game.
If you could really call it that, more of a challenge between old friends, and magicians nonetheless. Each sorcerer would acquire a student, the younger the better, for such tricks cannot be taught to older, more tainted minds. Each would start with a small child, and train them for years, all the while being very vague to what this challenge was really about. For one cannot simply explain this challenge without giving away how the…winner, of sorts, is announced.
The two children would be kept apart, until deemed mature and skilled enough for the game to truly be set into motion. Until then, they would learn.
The two magicians who started this game, have a bit of a secret system. You see, this game is set in stone, signed with blood and sealed with scars. Each mage would take a personal item off themselves, and give it to the other man, in a polite trade. However, when each sorcerer chose their student, they would simply place the object on their skin, and the shape would be branded into them. A seal. A scar that would never fade away, binding each child to their new opponent.
Keeping up, are you?
Good, because this game is not meant for the faint of heart, or the simple of wits. It is a deadly match, and the rules are simple.
Each time a student shows a large display of power, it is called a 'move'.
You may not meddle, or in any way tamper with your opponent's move before they have displayed it.
You may add to their move once it is played, in any way you like.
The moves are not judged, nor are they either good, nor bad. They simply are.
Do not give yourselves away to mere humans, unless directly confronted with suspicions. Then the choice is up to you whether you want to mislead them or not.
The playing field is all around you, may you choose your venue wisely.
And finally.
The last student left standing, is the winner…however, neither of the students are to know this fatal rule, that is, until the end.
The students meet on October 12th 1895, At the girl's 19th birthday, and it is a strange turn of events, however the feeling in the room is the same as when this all started. Chilled, but with an edge of fire.
Note: In this RP, magicians have few boundaries to what their magic cannot alter, however there are a few simple rules to follow...be careful not to go overboard, as it will become very easy to do that with this form of 'power'. I'll cover some simple things, like….
Can I kill someone with magic? Yeah…but isn't that a little impolite? At least give the poor guy a chance.
Can I fabricate objects out of thin air? Yes, but not for a long time. Basically, you may create any object you like, however it would take your constant concentration for it to keep its form as long as you needed it.
Can I make people fall in love with me? Simple minds, yes. You can affect anyone's mind if they allowed you to, or if they simply didn't care. Same goes for removing a memory, or similar actions. People who resist this power cannot be effected, however they can have their perception on events altered to make you more appealing, or unappealing, depending on what mood you were going for.
If any other questions come to mind, I will gladly answer them! Until then, would anyone care to join me? Preferably a male, please.