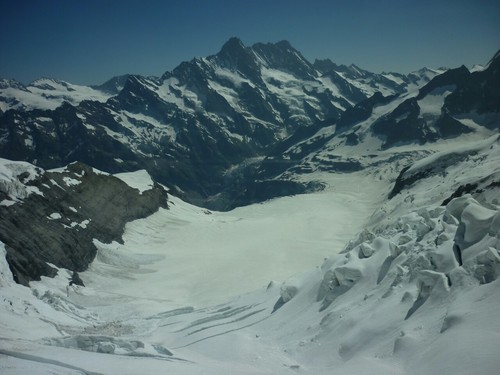 2020 the Kaiju War began, twelve years later...after the deaths of countless pilots and the destruction of cities, it was over. The portal that connected our world to the world of the Kaiju's was destroyed, and the last of the Jagears were gone, dead metal creatures that could be found lying at the bottom of the ocean.
It has been a thousand years since the Kaiju War, 3032. Not much has changed, perhaps better cell phones and more air pollution in the major cities, but other than that, most of the world's intelligence has turned to rebuilding and restoring the formally obsolete Jagears. Turning them into historical artifacts the size of sky scrapers. Most of the Pilot programs were canceled after a few hundred years, but a few programs lived on, five exactly. The Koreans, the Americans, the Irish, the Australians and the Russians. Each building their own unique Jagears and continuing to train pilots.
With the portal closed many years ago, it was coming into question why the programs were still running, however...it's been said that a new portal has opened. A level one Kaiju was spotted in the Swiss Alps, military planes took it out rather easily. But now, one thousand years later, Kaiju War II is just beginning.
The five programs have gathered in a base, close to where the new portal has opened, a large crevice in the mountain range that seems to release Kaiju's at a growing rate. The five Jagears kept in a new hangar. Two of these Jagears have not been assigned pilots, two teams waiting to be chosen.
The Kaiju's have started to appear again, flocking in higher levels, so far up to a level three. The active three Jagears are fighting, however, two are awaiting their pilots.
Both the Americans and the Australians have sent out for the best possible pilots, and many women and men have answered the call. Training and compatibility testing starts in the morning, with only one month to find the right matches to these two Jagears.
Spoiler:
Spoiler:
The Sphinx Facility (
Which is actually a real place, called the Sphinx Observatory in Switzerland
) is where the Jagears will be kept, along with the research wing, and the training grounds. The facility rests on a mountan top a few thousand miles from the Kaiju portal, and reaches thousands of feet down, connecting train lines that lead to the closest civilazation. In the research wing, there is also a large observatory dome.